Create and curate your own exhibition at Trapholt.
With YOUR exhibition, Trapholt invites all visitors to put together their own exhibitions featuring main works from Trapholt's collection of art, design and crafts. You decide what your exhibition should contain and how it should be presented – perhaps based on a particular colour, subject matter, period, artist or something else entirely.
The whole thing takes place digitally. If you wish to play along, you will take a disc-shaped token with you around the exhibition, enabling you to select the works you want to include and decide on how to present them. Upon completion, your exhibition will be shown on a large screen – and you can have it posted to your social media profiles.
YOUR exhibition is suitable for adults and children alike.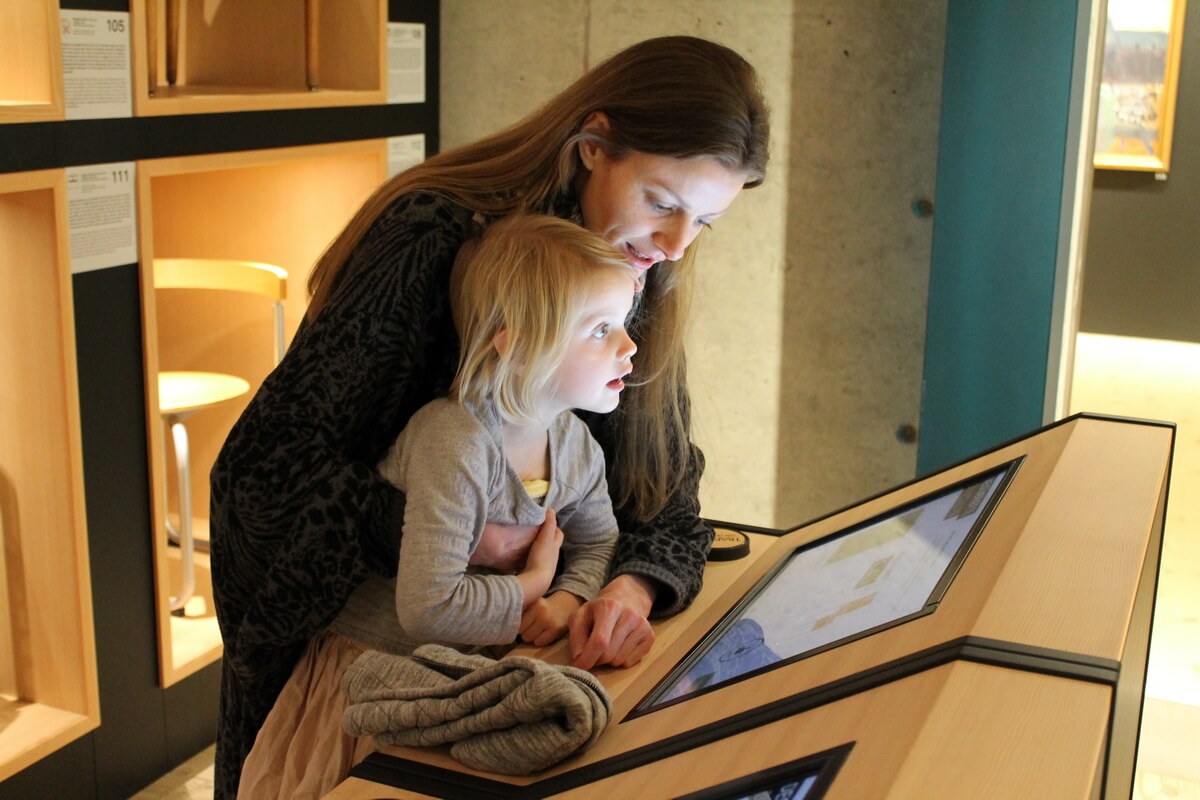 The exhibition is supported by the Nordea Foundation