Families
Get inspired, go explore and have fun together as a family. Trapholt is the place to go for creative family fun. Admission is free for children and young people under 18.
The guides are always happy to hand out sheets with exciting assignments and art activities. We arrange special quizzes, tasks and games for all our major special exhibitions, ensuring that art and design comes alive for the children, sparking their imaginations. All of these quizzes and treasure hunts are, of course, entirely free.
YOUR exhibition
YOUR exhibition allows you to create your very own exhibition. Go explore the museum and find pieces that have special meaning to you. Perhaps you want to focus on works that say something about family, nature, fun or something else entirely. It's all done digitally – you get a round token to take with you around the exhibition, and this enables you to pick the works you want to include in your exhibition. Your exhibition will then be displayed on a big screen – and you can have it posted to the social media of your choice.
Creating YOUR exhibition takes approx. ½–1 hour. Great fun for ages 5 and up – including the grown-ups!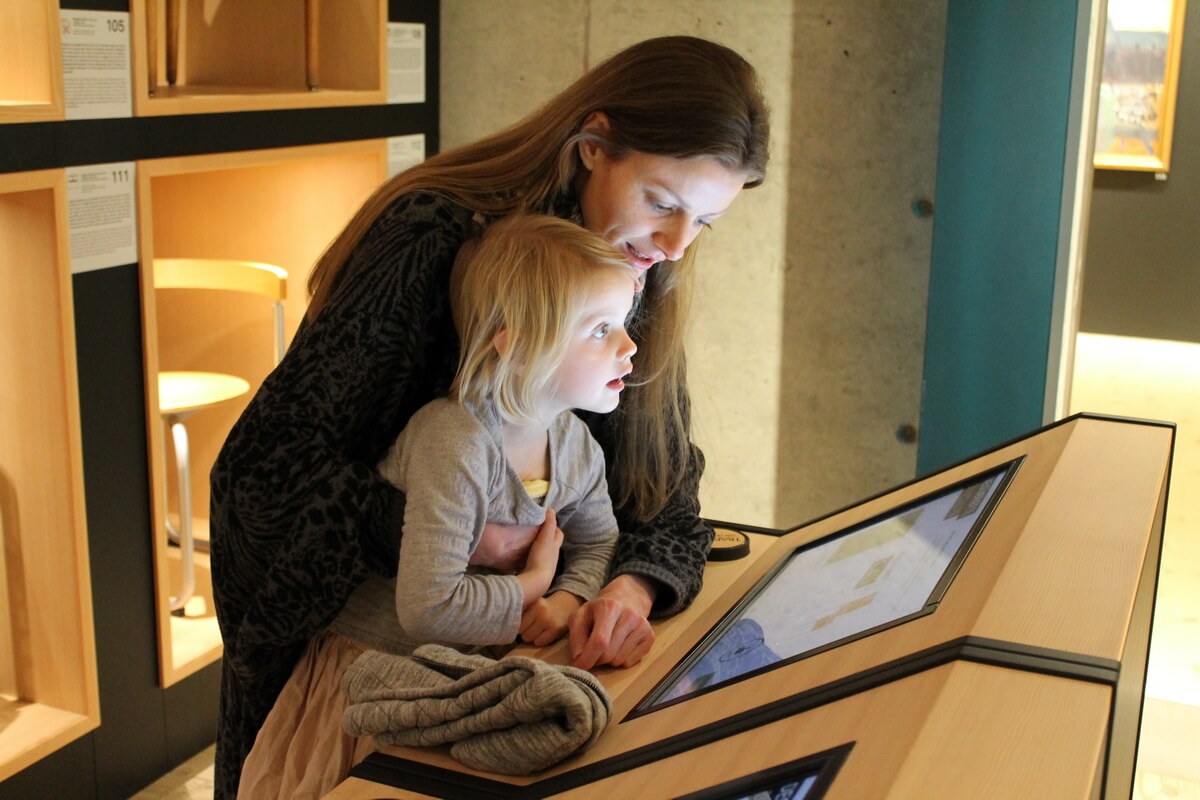 Fun activities
Go explore the exhibitions in fun, creative ways. All assignment sheets are handed out by the guides. They will be happy to help you find an activity that suits your needs.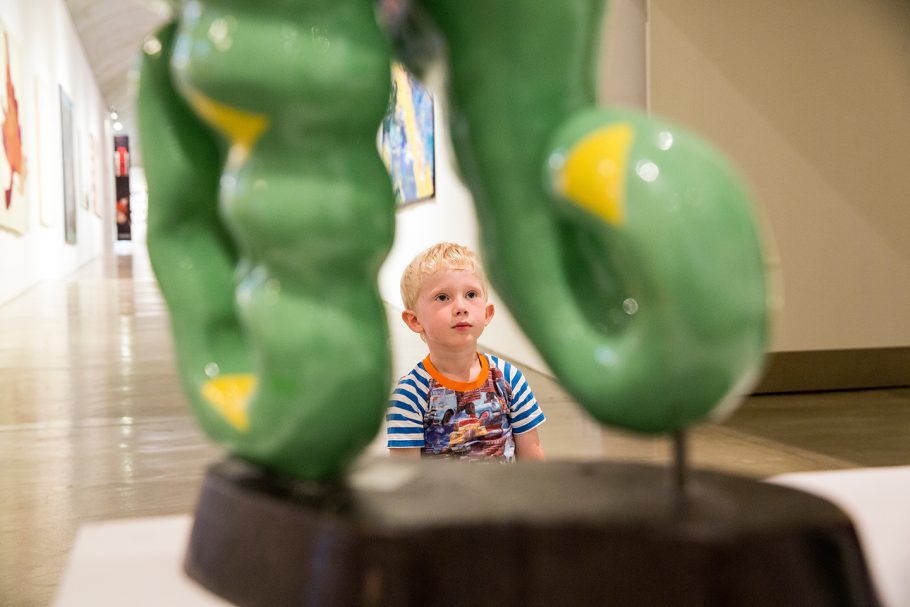 Outdoor activities
Trapholt is set within an impressive park with beautiful views of Kolding Fjord. Here, children – and their grown-ups – can blow off a little steam and enjoy nature. We also invite you to explore the impressive sculptures placed all around the museum. Ask the guides for a 'sculpture hunt' sheet and see who can find the Mouth of the World, the White Rabbit and the Diamond Runner.
If you want to bring your own food and beverages, you can enjoy them at the tables and benches provided. You can also borrow a lawn game ('Kubb', AKA 'Kongespil') from the café.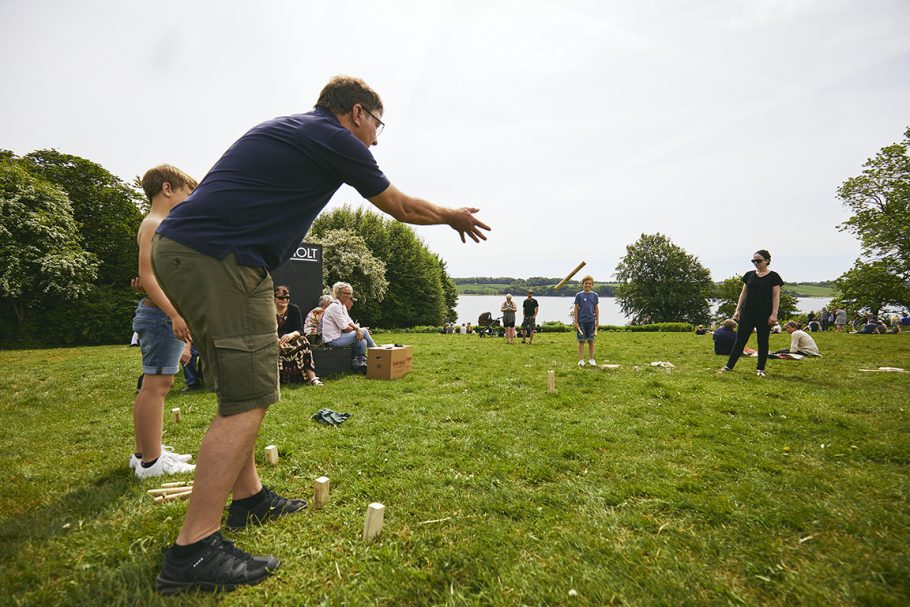 Kids' corner in the café
The café has a special corner for children where you can go to draw and build stuff while the grown-ups finish their meal.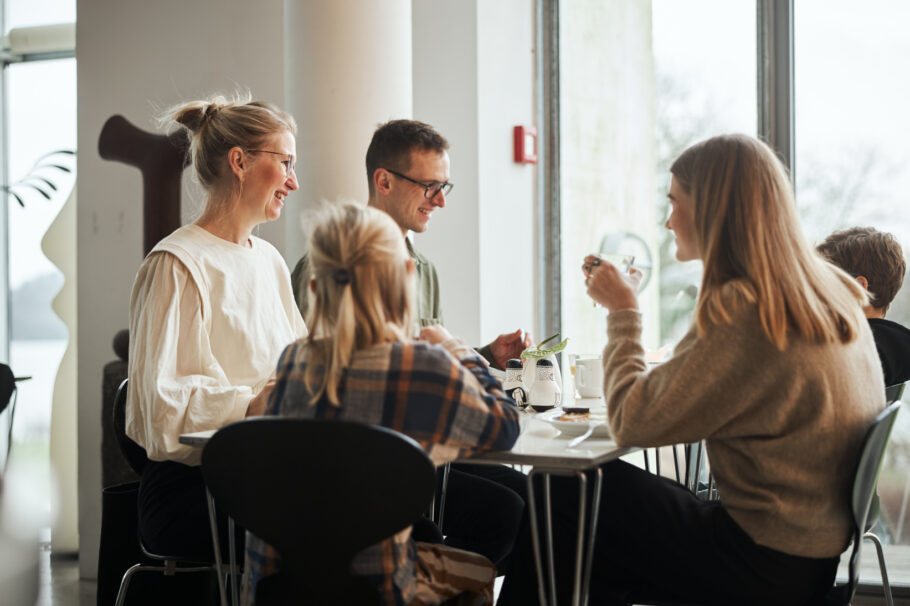 Bring your own food
You are welcome to have a picnic of your own in our beautiful sculpture park – use the tables and benches provided. If the weather is poor, you can move into Trappergaarden. Ask a member of staff in the museum shop to check whether it's available – and to borrow the key.
Other practical details
The entire museum is accessible with strollers and prams. Baby changing facilities are provided in the museum foyer and at the café. The museum also has two strollers for visitors to borrow.