Eske Kath – Fundamental Uncertainty
Danish artist Eske Kath presents his first-ever solo show at a museum at Trapholt in 2019. Called Fundamental Uncertainty, the exhibition features a number of paintings and sculptures. In recent years, Eske Kath has made a strong mark on the Danish art scene with colourful and distinctive landscape paintings in which the laws of nature are suspended in favour of twisted horizons and houses torn out of the ground.
Eske Kath presents a selection of his latest works at Trapholt in an immersive installation that combines painting and sculpture. The exhibition provides insight into the work done by one of Denmark's most cerebral and prominent visual artists right now.
Eske Kath's artistic work encompasses painting, sculpture and installation. He finds inspiration in the natural sciences and in the ancient struggle between man and nature. He captures feelings of powerlessness, doubt and uncertainty in his landscape paintings, where nothing is as we know it. Horizontal lines twist and turn across the canvas, and houses are uprooted in scenarios best described as post-catastrophic.
The exhibition presents works that revolve around the here and now – a reality infused by climate change, political unrest and a sense of powerlessness.
Eske Kath graduated from the Royal Danish Academy of Fine Arts in Copenhagen in 2003. Since then he has exhibited in Denmark and the USA, living and working in New York for a time. His works appear in the collections at ARoS, HEART Museum, ARKEN, and Sammlung Essl, Museum of Contemporary Art, Vienna.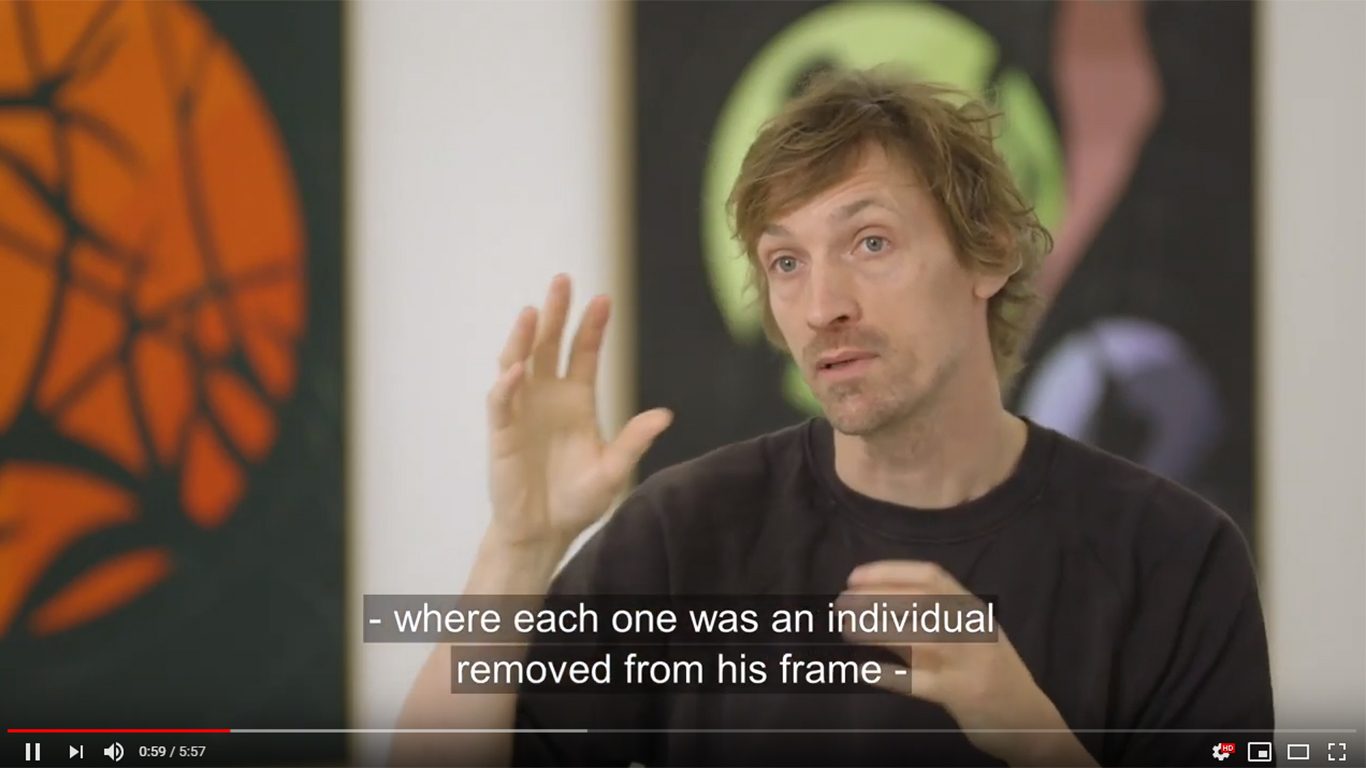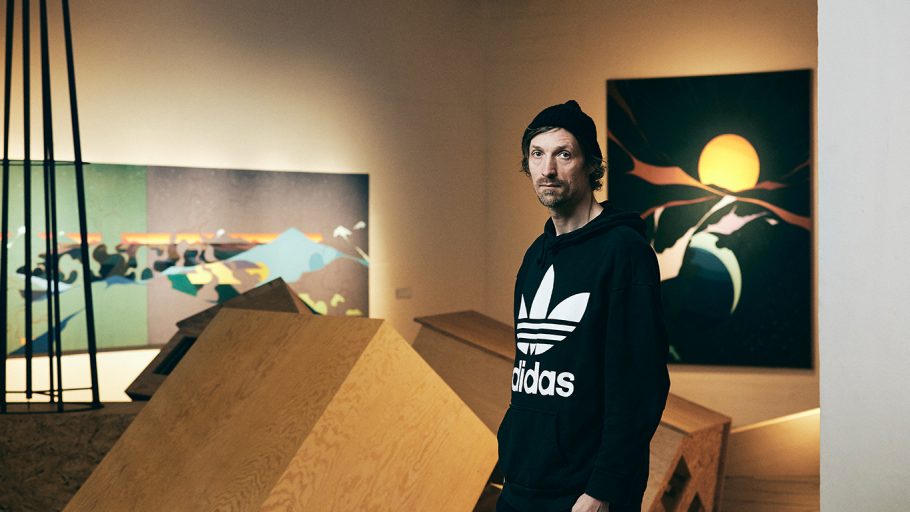 The exhibition is supported by the Danish Arts Foundation.