Stitches Beyond Borders
The year 2020 marks the 100th anniversary of the reunification of North Schleswig and Denmark. Trapholt wanted its celebration to imbue the reunification with immediate relevance to our present-day lives, and so invited textile artist Iben Høj to create a work of art that reflects on how we think and feel about borders today.
Iben Høj defined the artistic perimeters of the work, stipulating the colours, materials and formats to be used in the overall project. Following this, a total of 778 people from all over Denmark and northern Germany contributed their personal reflections on the subject of borders. In this way, the project reflects on how boundaries – both geographical and mental – can shift and move. For Stitches Beyond Borders, participants were invited to use embroidery to express their personal ideas about physical or mental boundaries today.
When submitting their embroideries, many participants included a description of their embroidery as well as a title. This wealth of narratives and different points of view on our present-day understanding of borders is also showcased in the exhibition.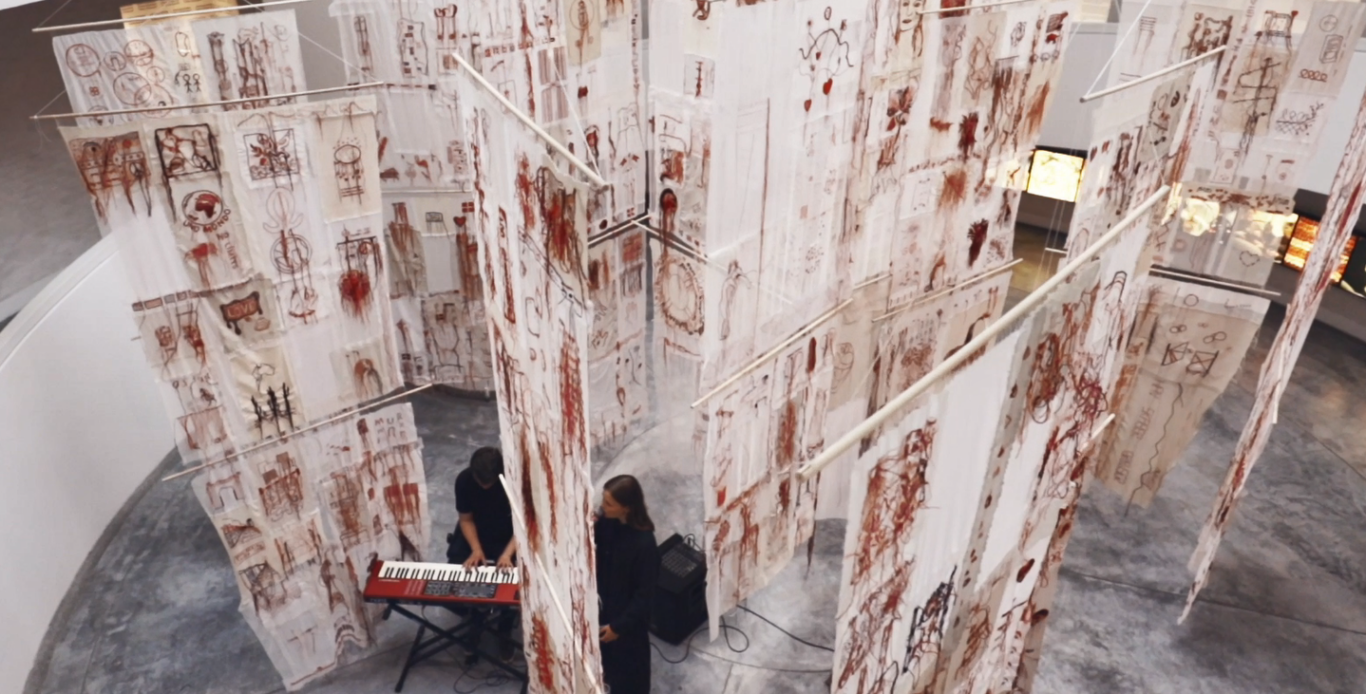 The silent protest
Stitches Beyond Borders takes its starting point in the fact that around the time of the reunification, women used embroidery as a weapon in the political struggle, clearly signalling their sense of affiliation with Denmark. Needle and thread took voice in the fight for the reunification.
Iben Høj's concept for Stitches Beyond Borders took its starting point in old, faded Danish flags that have been kept in storage for years, giving them a mottled wealth of different reds and areas of delicate yellows, their fading colours evoking a sense of history and lived life. In her own work as a textile artist, Iben Høj is interested in expressing herself through the use of thread and fabric, and traditions of craftsmanship are of central importance in her working process.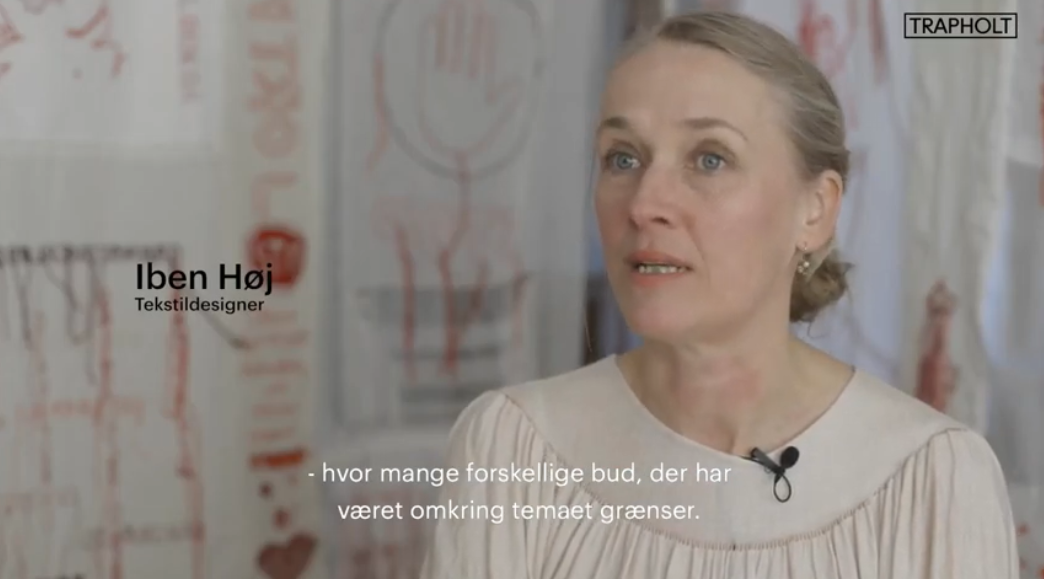 About the artist
Iben Høj works in a field where art, design and fashion intersect. Using a knitting machine, her signature pieces explore contrasts between the tightly and the loosely knit, examining the interplay of threads and colours.
Iben Høj (b. 1970) trained as a Fashion Textiles Designer at the University of Brighton in England. She has exhibited her work in Denmark and internationally, and represented Denmark at MINDCRAFT18 at the Milano Design Week. Iben Høj's endeavours are wide-ranging and include fashion design as well as artistic projects.
The project is generously supported by the Danish Ministry of Culture and the Danish Parliament's funds for the centenary of the Reunification 2020, the Kolding Municipality's Reunification funds and the Danish Arts Foundation